If the question is, what is the closest, safest shelter to man? Where are we at the end of the day's fatigue, to whom can we go and breathe a sigh of relief? In answer to this question, people usually talk about their family – mother, father, brothers and sisters. Does anyone know the name of the warmer shelter than the mother's lap in particular? However, this opportunity does not match the fate of many, many may be deprived of the closeness of the family, some may not be from that family.
In some cases, the family is the biggest threat. One of those extreme unfortunates is Blush Manyer.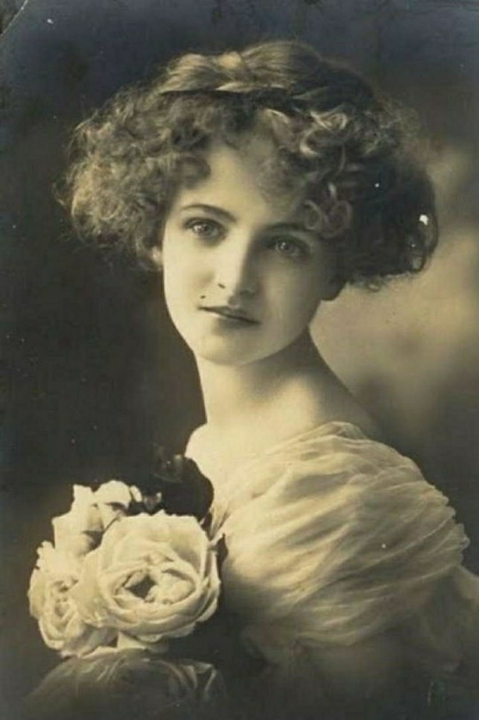 Blush Monier; Source: wordpress.com
Lost blush
The time was 18 years. Mademoiselle Blush Monier was the son of one of the most aristocratic families in Poitiers, France. Rupavati and Guni were looking for a marriageable pot for 25-year-old Blush. According to the daughter of the Banedi family, many people came from far and wide to tie the knot with blush.
But in the meantime, Blush suddenly disappeared one day. The whole of France was searched, but no trace of him was found. Suddenly this young woman seemed to merge with the wind. His mother and brother were in mourning for the blush.
But how long can the search continue without any clues? At one point people gave up hope of getting him back. Everyone goes back to their daily lives, forgetting blush.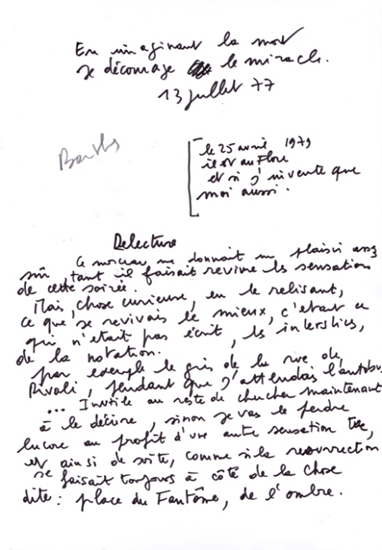 That mysterious letter; Source: altereddimension.net
A mysterious letter
Then the days passed, the months passed, the months passed, the years passed, the ages flowed like a current. And twenty-five years have passed. At that time, people have forgotten that there was a time when Blush Monier said that there was a time. It was at such a time that this non-existent man was found, again through a letter.
One morning in 1901, a letter arrived in the office of the Attorney General of France. The name or address of the sender was not given in the letter. After reading the first few lines of this short letter, the people present were startled. The beginning of the letter is as follows-
"Monsieur Attorney General: I have the honor to inform you of an exceptionally serious occurrence. I speak of a spinster who is locked up in Madame Monnier's house, half starved, and living on a putrid litter for the past twenty-five years – in a word, in her own filth. "
Which means-
"I have the opportunity to inform you of a very serious incident. I am talking about a young woman who has been a prisoner in Madame Monier's house for the last 25 years. In a word, this starving virgin has been living in her own excrement for so long. "
After reading the letter, most could not believe it. Because Monier's family was one of the most fundamentalist families in France. Madame Monier herself contributed a lot to the development of the city of Poitiers. How is it possible for them to do such a terrible thing!
Yet when the authorities came to visit Monier's home to dispel suspicions, they did not know what a horror they were going to discover.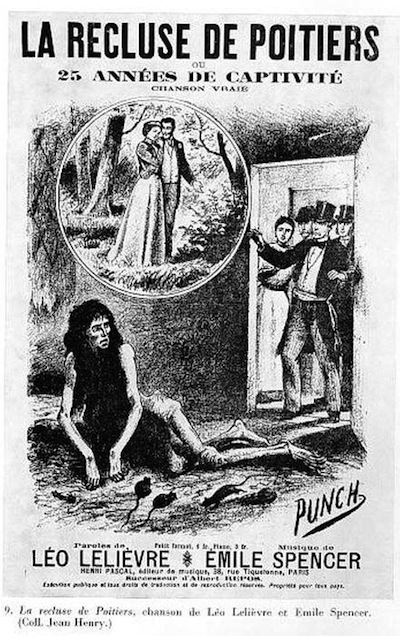 News of Blush's tragic condition in the newspaper; Source: mandatory.com
25 years, a woman with a room and a bone
At first they were prevented from entering Monier's estate, but when their suspicions grew, some officers forcibly entered the house. They go upstairs to look for a locked house. They broke the lock of the door and entered the closed room, suspecting that a mentally unbalanced patient was trapped inside.
Entering the dark and smelly house, they first opened the window of the house. But the task was difficult, because the dark curtains of the windows were gray and very heavy, as if the curtains had not been removed once in the last 25 years. When the window shutters were opened after the curtains were removed, it was found that they were not opening properly, at one stage each leaf of the shutters had to be opened separately. When the sunlight finally entered the dark room through the window, everyone present was shocked to see the real look of the room.
On a bed in a corner of the room, completely naked, a woman with a very thin body trembling with fear.
Lying on a ruined mattress, the woman's whole body was covered with feces and rotten food, with insects and food scraps scattered on the bed.
She is the same woman who went missing 25 years ago, Blush Monier.
This unfortunate woman was in a terrible physical condition, the malnourished blush weighed only 55 pounds (24.95 kg). The stench of rotting food and feces in the room where he was kept was so strong that no one wanted to give him time to visit. If they can get out of the house somehow, they will breathe a sigh of relief.
Rescuers then wrapped the sick blush in a sheet and rushed her to the hospital. Blush lost his mental balance due to his long captivity and could not speak properly. When Blush, who had been in the dark for 25 years, was brought out of the house, it took him a long time to get used to the sunlight.
There was only one word, ' Liberte', meaning 'liberation' , written all over the walls of the prison cell .
What was the last attempt to save his humanity in the midst of the horrors of captivity?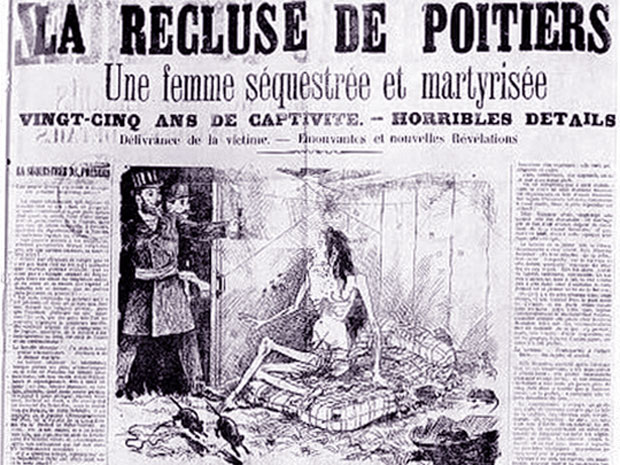 News of Blush's captivity spread throughout France; Source: blogspot.com
But why this captivity?
Then the question may arise, why is Blush being held captive like this for so many years, so cruelly?
After the death of Emil Monier, father of Blush Monier in 189, his mother became the head of the family. To maintain the family trend, Blusher should naturally look for a suitable partner and get married. Once upon a time there was a man in his mind who could find blush, a lawyer. But the age gap with that lawyer was a little bit bigger, the bigger issue was that that lawyer was poor. Madame Monier could not accept Blush's love, Blush was adamant in her decision. Blush was willing to face any obstacle for love.
It is said that Blush became pregnant at that time, which was a matter of great stigma for the society of that time. Blush announces that she will run away with her boyfriend. Angry Madame Monier then asked him to choose, either to leave her lover or to choose life imprisonment.
Blush chose love and had to pay a high price for it.
More tragically, the lover who was looking for the missing blush died in 185. But even after that the blush was kept stuck.
Madame Monier had the ultimate power over all matters of Monier's family. Everything went according to his word, Blash disobeyed his orders and he had to be punished so severely.
Although Blush's brother Marcel once tried to stop him, he could not and did not try to disobey his mother's orders. She tries her best to erase the existence of sister blush with her mother.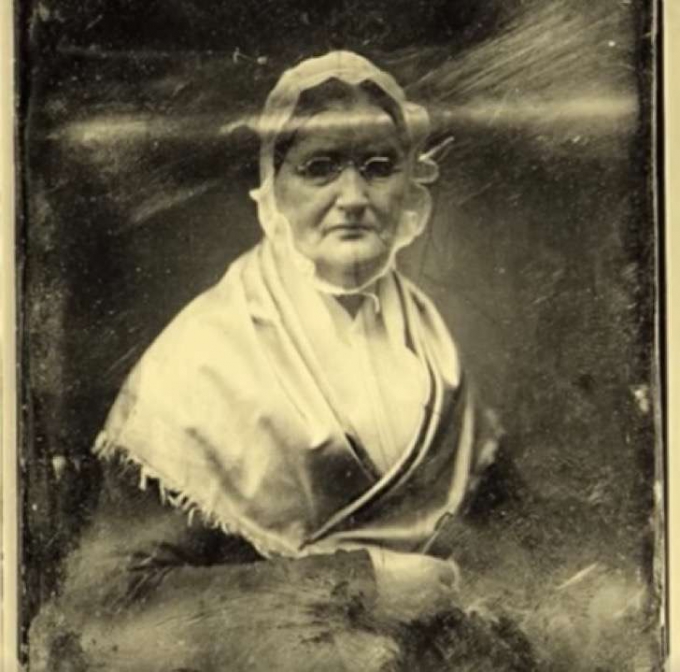 Madame Louis Monier, who held her own daughter captive for 25 years; Source-mundoincrivel.org
Madame died two weeks after her arrest
When Blush was rescued in 1901, Madame Monier was physically weak. In old age, Madame Monier had to be transferred to the hospital as soon as she was taken into custody. During this time he was kept under close observation.
15 days after her arrest, Madame Monier died of a heart attack. It is said that before he died, he confessed his wrongdoing and expressed remorse for what he had done. According to a book entitled 'La Séquestrée de Poitiers: Une Affaire sans précédent' (The Sequestered Woman of Poitiers: An Unprecedented Affair), before her death, Madame Monier changed her will and donated all her wealth to Blash's medical field.
It is said that his last words were – "Oh my blush!"
His brother was also released
Only Marcel's death was preceded by legal action against Madame Monier. Marcel was accused of being an associate of Madame Monier. In defense, Marcel said he tried to help Blush but could not do so for fear of his mother. Although the court sentenced Marcel to 15 months in prison, Marcel himself was a lawyer, so he was released on appeal. The court acquitted him on appeal.
Manyar's family is reduced to dust
Monier's family was one of the most fundamentalist in France. Blush's father, Emil Monier, heads a faculty of fine arts. Mother Madame Louis Monier received the award for her contribution to the city's development sector. Blass's brother, Marcel Monier, was a well-known lawyer who raised a family with his wife and children. There was also Blush – this beautiful, talented, popular young woman, who was lost in 18, imprisoned in her own home.
Although Marcel was released from the law, he was not released from the grip of public anger. By then the whole of France was aware of Blush Monier's captivity. And the people of France did not forget to tell Marcel about their anger and hatred.
Marcel's family had to hide their identities to escape public outrage.
Then?
Blush lost his mental balance due to his long imprisonment. So this unfortunate woman could not go back to normal life. For the first time in 25 years, this smiling woman spent the rest of her life in the hospital.
Then in 1913, he died in a hospital. Manyar's family died soon after his death. It was one of the most exciting events in the history of France.
Feature Image – mandatory.com